Why Ramsey Property Wealth?
We are a premium Mortgage Advisory & Property Investment Planning Firm servicing time-poor professionals Australia wide whom value strategic professional advice and require more than a home loan itself, but have a goal in mind of building a profitable property investment portfolio achieving financial freedom sooner.
With customer service delivery built into our ethos, we understand the complexities of structuring your home loan and more importantly, we house the expertise on how to close the gap between what the banks want and what our client needs.
We pair this with multiple extension and education services to strategically plan and execute a long term property investment strategy, customised to your unique situation.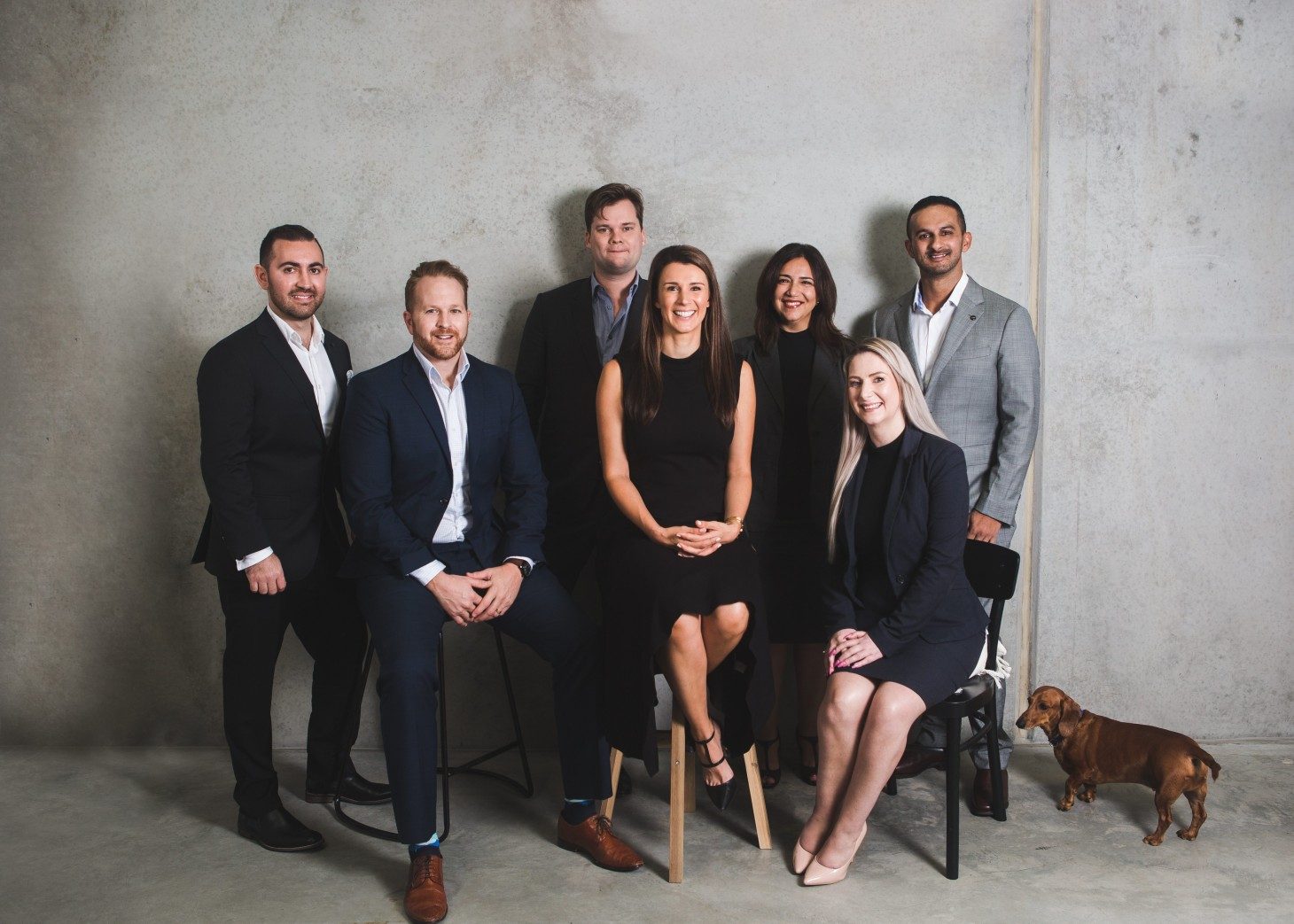 Your multi- award winning, trusted advisors
Ramsey Property Wealth is a multi-award winning property investment and mortgage advisory firm, recognised for our diversified service offering, allowing customers to shrink debt and build long term wealth through strategic mortgage strategy, property planning and acquisition.
Our Services
Who we help
Young Professionals
First Time Investors
Experienced Investors
Self Employed/Complex Structured
Our Resources
We aim to consistently add value to our customers beyond the services we provide. Ramsey Resources enables you to access tools and key information to educate you each step of the way.
Testimonials
My partner and myself were referred to Ramsay property as we had a complicated loan set up consisting of us running a small business and a guarantor.

The loan came through all in time and the service was more than great

Would 100% recommend to any future buyers to get in touch with anyone in their office

Appreciate the help guys!
Doug - Complex Structure, Sydney
The team at Ramsey Property Wealth have been amazing to me and my family.

Even though we hit a few roadblocks along the way, they always came back almost instantly with a plan B to fix it, and they did. Thanks to them I am now a proud owner of a home and I couldn't be more grateful for their hard work and dedication.

They were with me every step of the way and never complained about my constant phone calls, emails and messages.

Thank you to the team at Ramsey Property Wealth.
Ramana - First Home Buyer, Brisbane
Thanks to the team at Ramsey Property Wealth we are in our first home! The help was fantastic throughout the build process with communicating to the bank and the builder to ensure it all went smoothly.
Skye - First Home Buyer, Brisbane
Ramsey Property Wealth customer service is second to none. They are always extremely helpful, efficient & friendly. We can't thank them enough for what they have done for us.
Kathy - Owner Occupier, Melbourne
I recently sold and bought a property with the help of the team at Ramsey Property Wealth. I can't speak highly enough of their service, from my initial enquiry with the Managing Director Ewan, to their follow up after the properties had settled, their service was prompt, efficient, professional and simply took out all the stress of such a transaction.
Mark - Owner Occupier, Sydney
Ewan and his team have put together countless client finance packages and recently my own home and development project. They are massively solutions focussed and ensured everything happened on time. I particularly love their automated system that kept us up to date with each step.
Blake - Property Developer/Investor , Brisbane
The service we received has been premium and of the highest standard. Thank you for helping us get in the market!! We can't wait to work with you again in the future.
Michelle - First Home Buyer, Melbourne
Ewan and his team are very professional and thorough. They chased up constantly on the financial institution to ensure that our initial loan and refinance were proceeding as quickly as it could.
Phil - Owner Occupier, Brisbane
Throughout our journey, Ewan has been encouraging and his unwavering confidence that we would achieve our goal was a driving force for us to persevere & continue with building.

Ewan really does take the time to explain each step and process professionally and thoroughly especially as the build process is new to me! ...

Sharon - Property Investor, Brisbane
Dion, Nardine, Jay and their team were absolutely amazing to deal with and Dion's communication was fantastic. I was kept up to date every step of the way during the process and even when I had questions or queries, he took the time to explain everything I wanted to know, in depth at a level I could understand...
Stacey - Owner Occupier, Brisbane
I recently moved into a new home on the Sunshine Coast. Being self-employed, finance can at times be a tad trickier to obtain. Dion and the team at Ramsey Property Wealth did all the hard work for me and sourced fantastic, best-priced loan with a leading bank in record time....
David - Owner Occupier, Sunshine Coast
I would like to thank the Ramsey Property Wealth team for what has been an excellent outcome in all aspects of the restructure of our complex situation involving multiple banks and 9 properties. Your responsiveness and assistance has made the process easy for us to achieve a better financial outcome...
Damian & Carolyn - Property Investors, Melbourne